17 Things To Do at Home in Your Undies
Posted on 01 October 2017
Let's be honest here: Putting on pants can be a struggle.
Going out and socializing is great, but sometimes, you just need to stay home and hang out in your undies. Staying home doesn't mean that you have to be a sloth, though, so here are 17 things you can do at home — all pants-free. 
1. Order take-out and binge watch your favorite TV show. 
Everybody loves Netflix, but we all know that watching your favorite characters is way better when you're chilling in your undies and an old t-shirt. 
 
2. Curl up with a hot cup of tea and read your favorite book. 
Whether you're drinking earl grey, chamomile, or peppermint, let's be real, nobody curls up with tea and a book in their favorite pair of jeans, no matter how comfy those jeans may be.
3. Take self-care selfies because you
know you're sexy AF. 
Keep them for yourself or post them on Instagram, but you don't need anyone to tell you how hot you are. You already know.
Hits from the early 2000s will keep you going until every last chore is finished.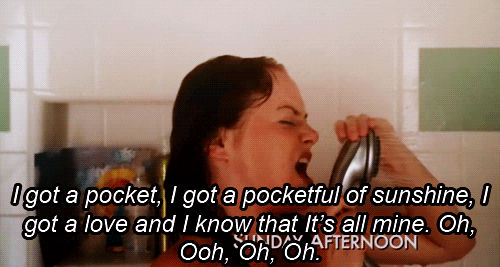 5. Curl up with your favorite cutie.
What's better than one undie-clad butt? Two undie-clad butts spooning.
6. Paint your toenails. 
Or your fingernails. Or give yourself a facial. Whatever you do, treat yourself.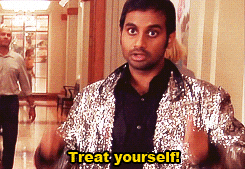 7. Write that paper you've been putting off. 
Who knows? Maybe your clothes have been stifling your creativity this whole time.
8. Drink a glass of wine and cry about
cute dog photos on the internet. 
They're just so darn cute. I mean really just so cute. Maybe you should get a dog. Yeah, you should definitely get a dog. Your landlord will understand.
9. Plot the demise of the patriarchy.
Get started on your feminist agenda by reading some bell hooks, Angela Davis, and Kimberle Crenshaw, and then find folks who want to fight for a better world with you.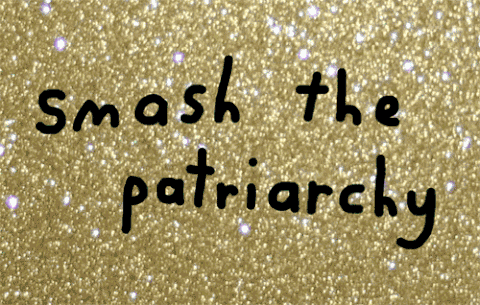 10. Practice your penmanship. 
Good penmanship really is a lost art. Now is the time to dust off that ol' quill and ink you got when you were really into Harry Potter and learn calligraphy. Best to do this pantsless so you don't get ink on your favorite jeans.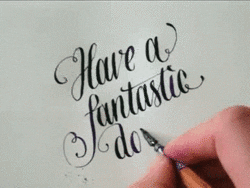 11. Contemplate the possibility of alien life.
Why suffer from existential angst about the vastness of space fully clothed when you could stress about it in your super cute undies?
12. Call your congressperson about the ongoing humanitarian crisis in Puerto Rico and the need for immediate and large-scale disaster relief.
If you have time to do anything else on this list, you definitely have time to call your senators and representatives. Find their numbers online, or let ResistBot find and contact them for you.
13. Scream/sing "Zombie" by The Cranberries.
This one never gets old, especially on days that you're feeling particularly frustrated or angsty. I'm probably listening to it on repeat right now. 
14. Play the Sims.
Isn't it great getting to roam around the Sims virtual world while getting to stay inside and in your undies? Ah! The nostalgia.
15. Kick ass on a virtual job interview — while being dressed very professionally on the upper half of your body.
Crushing a job interview feels good anytime, but there's a particular sweetness to it when you do it in your underwear and nobody's the wiser.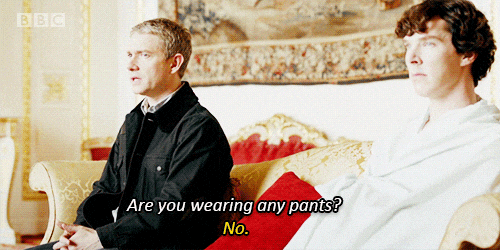 16. Do your meal prep for the week.
Setting yourself up for a successful (and delicious) week while also savoring the last hours of your lazy Sunday by doing it all in your undies has never felt (or tasted) so good. Get some ideas for easy meal prep meals here!
17. Contemplate going out for the night, but then decide you'd rather stay in your undies, wrapped up in a blanket on the couch.
Sometimes the idea of putting on clothes and interacting with the world is too much when your undies are just so comfy. It's both a blessing and a curse.
And a bonus 18: Shop for more undies on everybodywearsundies.com from the undie-clad comfort of your home.